Questi documentari per graphic designer – di qualità, li abbiamo scovati su
Netflix
per ispirarti e aiutarti a diventare sempre più creativo: capita a tutti di bloccarsi durante un processo creativo, bloccati e in cerca di ispirazione, di idee, della lampadina che s'accende.
Trovare un'idea o l'ispirazione oggi è anche alla portata di tutti, cosa che potrebbe succedere guardando questa selezione di documentari dedicati a designer, artisti, professionisti delle idee; abbiamo fatto il lavoro per te e abbiamo portato alla luce migliori documentari creativi disponibili per poterli vedere comodamente sul tuo divano. Se non abbiamo fatto male i conti, sarai impegnato per le prossime 13 ore e mezzo.
Abstract: The Art of Design
Creato da
Scott Dadich
, ex caporedattore di Wired, questa serie è composta da otto profili di designer e creativi di spicco. E anche se non si pensa di essere interessati al profilo individuale, si viene presto risucchiati nel loro mondo creativo che viene mostrato. C'è una grande quantità di intuizioni e informazioni lungo il percorso, poiché ogni creativo rivela il suo processo e le sfide che deve affrontare nel suo lavoro.

La prima stagione ha visto la partecipazione di Paula Scher, Christoph Niemann, Christoph Nike, Tinker Hatfield, Es Devlin, Bjarke Ingels, Ralph Gilles, il fotografo Platon e l'interior designer Ilse Crawford.
The Creative Brain
Tutti noi vorremmo essere più creativi e produttivi nel nostro lavoro, ma spesso fatichiamo a farlo nella pratica.
The Creative Brain
è un documentario di 52 minuti che ha lo scopo di aiutarci a trovare una via da seguire.
Il neuroscienziato e autore di successo
David Eagleman
prende come punto di partenza l'idea che "
Creatività non significa creare qualcosa dal nulla. Significa rimodellare qualcosa che già esiste
".
Per scoprire come funziona nella realtà, incontra professionisti affermati provenienti da tutto lo spettro creativo – dalla ceramica alle nanotecnologie – e cerca di svelare il loro processo creativo in un modo che abbia senso logico. I risultati sono davvero affascinanti e vi faranno pensare al vostro lavoro di grafico in un modo completamente nuovo.
Minimalism: A Documentary About the Important Things
In questo momento, il
minimalismo
è una grande tendenza nel design grafico, dalle interfacce delle applicazioni ai loghi. Ma cos'è il minimalismo in realtà, e come puoi far sì che le tue idee creative vengano valorizzate, invece di farle apparire come tutto il resto?
Minimalism: A Documentary About the Important Things
è un documentario del 2016 di
Matt D'Avella
che esamina le radici del minimalismo come reazione al moderno consumismo e al sovraccarico mediatico, e come viene lasciato a nuovi movimenti come il decluttering e dei modi di vivere semplificati.
Questo documentario, che dura 1 ora e 18 minuti, non parla in realtà dell'uso del minimalismo nel graphic design. Ma vi aiuterà a capire meglio da dove viene la tendenza minimalista e perché ha una risonanza culturale nella società di oggi.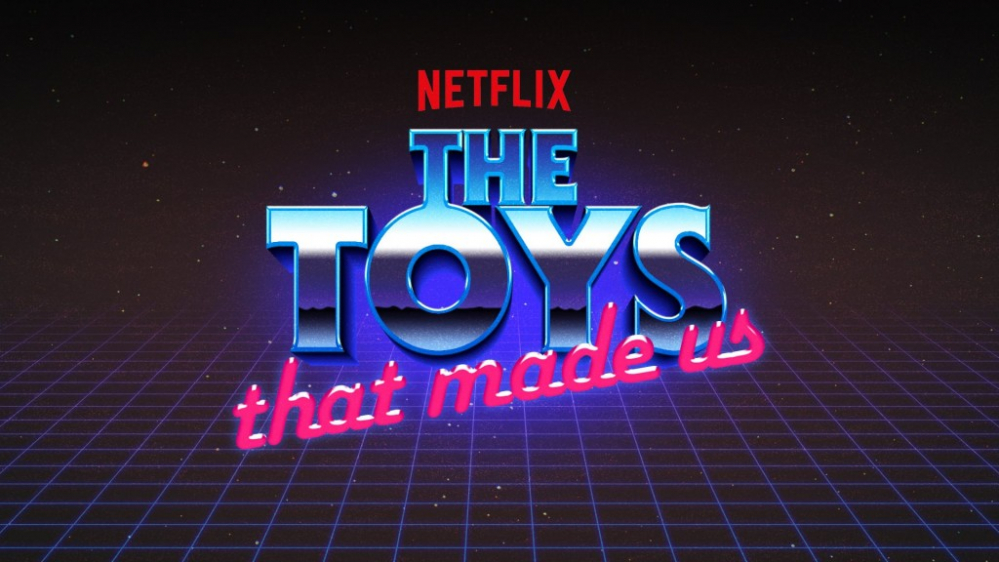 The Toys that Made Us

Molti di noi hanno trovato
il nostro primo vero apprezzamento per il design
– anche se nel subconscio, attraverso l'interazione con i nostri giocattoli d'infanzia. È un amore che spesso ci accompagna per tutta la vita.
E così l'eccentrica serie
The Toys that Made Us
– I giocattoli della nostra infanzia, guarda alla creazione di alcuni dei giocattoli più iconici al mondo: un ottimo modo per pensare al design in un modo che sia nostalgico e familiare, con nuove intuizioni.
I suoi 8 episodi della durata di 40-50 minuti indagano tutto, da Star Trek e Transformers ai
LEGO
e Hello Kitty. In questo modo, questa serie va oltre la superficie e scava davvero nel modo in cui i giocattoli sono concepiti, progettati e realizzati. Quale miglior serie di documentari per graphic designer?